3 tags
2 tags
1 tag
Project management is an ongoing learning process for us at Proximate, and particularly for me (Robb) as it's the first time I've ever dealt with a product of the complexity that we're building. I've written about this growth before, back in the fall, and thought I was getting up the curve then. Looking back, I know I'm not up that curve yet, and wonder what...
2 tags
"So if a big fraction of people on a network have only two friends, it is highly..."
– Technology Review, "Topology of a Dead Social Network" What really happened to Friendster? A new metric - k-core distribution - is at the center of one hypothesis.
4 tags
"Ultimately, he said, as valuable as the technology can be in discovering the..."
– Relationship Science Plans Database of Names and How They Connect - New York Times
2 tags
3 tags
"[…S]o many of the self-help books on social networking advocated just..."
– HBR Ideacast with University of Virginia sociologist Rob Cross; what does network science have to say about getting networking right?
1 tag
Olin College Interview with founder Evan Morikawa →
3 tags
2 tags
"Colombian prosecutors have a new tool to add to their investigation methods:..."
3 tags
"One of the best ways to remember how rich you are in intangible..."
– Reid Hoffman, "The Three Puzzle Pieces that Shape Your Career"
"When we meet someone, we first ask if we trust them (warmth), then if we respect..."
– Amy Cuddy, a social psychologist whose latest research illuminates how "faking" body postures that convey competence and power. (via poptech)
2 tags
3 tags
Watch
Visualizing the commit history of the Python scripting language project.
Completing the Social Business Transformation: A... →
smarterplanet: Ray Kurzweil's analysis in the "Singularity is Near" predicts that technology capabilities grow at an exponential rate. Long periods of preparation and solving many small problems set the stage for the ability to combine those smaller solutions together and solve bigger problems. Moore's Law is used as the canonical case, but my favorite example is the rate of progress in mapping...
3 tags
Watch
A new entry from premium business card maker Moo; very cool NFC technology embedded in every card means tapping them to a phone brings up continuously-updatable content. Now if only Apple had embedded NFC…
2 tags
"I love it. And I want your product to get even better. But: I don't want to be..."
– Ulrich Steffens On the internet, when you're not paying directly for the privilege of using a product (and especially a social media service), you likely are the product. It's an important distinction and one we work with carefully at Proximate. Users of the open-source Linux...
2 tags
SocialTables →
A really interesting, do-one-thing-well application that develops seating charts for weddings and other events. $29 and up. Worth checking out for anything larger than 150 (Dunbar's famous number), where an individual event organizer might not be able to keep track of attendees mentally.
3 tags
5 tags
Watch
Micro- and supermicro-size social networks aren't competing directly with Facebook or even with one another. Conceivably, one could be active on all of them. But then we may bump up against a new neurological limit: the maximum number of social networks that the human brain can handle. We're big proponents of social networking in correct context; that's why we focus on mapping...
1 tag
"Asked to compare Dropbox's culture to that of other companies, Houston was ready..."
– Liz Gannes, "Inside Dropbox's Reverse-Engineered Company Culture"
1 tag
"The speakers aren't even the best reason to go — the caliber of..."
– Patrick McKenzie (patio11) displaying exactly the sort of engagement that every conference organizer prays for. The Business of Software Conference here in Boston is one of the premier events in the tech industry every year precisely because of the emphatic reactions it creates in its target...
2 tags
"[…W]hen we are deciding who to hire, promote, or do business with, it..."
– Heidi Grant Halvorson Something to think about as you refine your personal pitch; it's not what you've done, what are you working on doing? That's where the excitement is.
3 tags
3 tags
"The amazing thing about social networks, unlike other networks that are almost..."
– Nicholas Christakis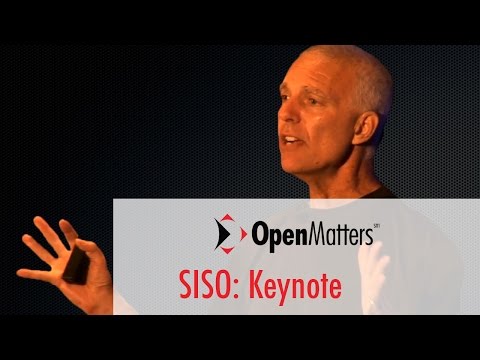 4 tags
"So by all means, encourage your people to embrace technology, get great at..."
– - Bill Taylor In the process of "selling yourself," as a person and as an individual, to those who you come into contact with, remember that empathy and authenticity go a long way in efficacy. A great illustration from the life of Jeff Bezos.
1 tag
3 tags
"Big data is not as simple as a few inputs and outputs, warns Scott Brave,..."
– Erin Griffith, "Big Data Be Damned: Why the Web Still Needs A Human Touch"
5 tags
2 tags
Three tips for getting over networking awkwardness →
Great points to keep in mind if you struggle to be natural. Be generous, be honest, and look for helpful insights beyond job descriptions.
3 tags
"The Web is more a social creation than a technical one. I designed it for a..."
– Tim Berners-Lee, Weaving the Web
3 tags
How Your Creepy Ex-Co-Workers Will Kill Facebook →
tetw: by Cory Doctorow By making it easy for you to be found by people you'd rather avoid, Facebook and other social networks are destined to self-destruct. We're not really sure we agree with this at Proximate. Doctorow claims that one or a few awkward social interactions will inevitably ruin a user's experience with a social network, once it reaches ubiquity so that even the...
2 tags
"…Three things—a biological hurricane, computational social science, and..."
– Nicholas Christakis
1 tag
1 tag
1 tag
"How did I get here? What do I want to have happen? What experience or..."
– Adrian Segar, listing the "three answers every conference attendee wants to know." Human beings don't fundamentally change when they walk into an event. They just become more human, really. Help them answer with - "I'm here to help others and be helped, and...
4 tags
Party like it's 1929. →
Now our beta signup is Gatsby themed. 'Cause Robb stopped reading fiction in high school.
2 tags
2 tags
"I'm not a driven businessman, but a driven artist. I never think about..."
– Lord Acton
3 tags
Interviewing: like networking, but better. →
Mike Greenfield of the great new blog Numerate Choir makes a couple of important points about forming meaningful professional relationships in the course of building technology startups. There are relevant messages here for those of us specifically focused on events as a way to build community, too. Some entrepreneurs spend half their time at conferences meeting people, at networking dinners...
3 tags
Sneak peek! →
Excited to show off a brand-new version of event pages today! Add yourself to our beta mailing-list event, ooh and ahh at JavaScript-y goodness, and generally enjoy the smooth tones and light linen-y textures of Evan Morikawa.
"The price of anything is the amount of life you exchange for it."
– Henry David Thoreau
3 tags
2 tags
6 tags
Don't normally engage your community.
Robb's writing on a Saturday night again, with a rather tasty Red Hook Pilsner next to the keyboard. What else could explain that bizarre title? Nah. (Though check back after the next one.) What I mean is: If you're the leader of a community (whether a conference, association, club or any other assembly of people), you'll tend to engage them most at the event, as well as...